GAA Five Star Centres to be launched for county Antrim primary schools
11th November 2020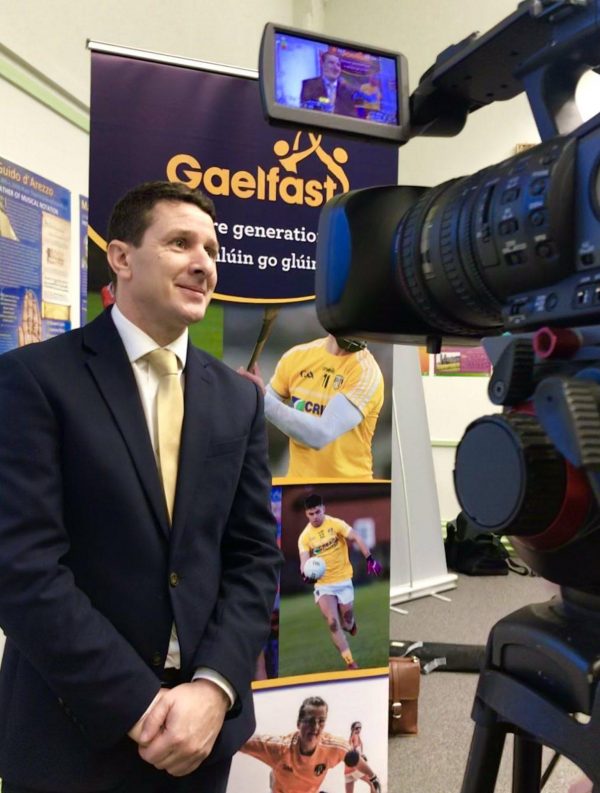 THE latest initiative aimed at reinvigorating Gaelic games in Ireland's second city is to be launched at St Mary's University College on the Falls Road this morning.
The Five Star Centre project, which is aims to popularise Gaelic games and fitness in primary schools, is based on the principle that that every child should get 60 minutes of moderate to vigorous activity per week throughout the 26 weeks of the school year.
To become a Five Star Centre, primary schools organise a range of activities that contribute to the development of children's rudimentary and fundamental movement skills, with GAA personnel acting in a support capacity. The diverse range activities include Have a Ball, Fun & Run, Strike It & Play, Catch & Kick, Skill Challenges and Go Games.
The initiative has been piloted by the GAA in Killinure and Lisnagry national schools in Limerick and, after encouraging results, will be rolled out in 16 primary schools in Belfast and other parts of county Antrim as part of the Gaelfast project.
Gaelfast was launched last year with the objective of rejuvenating the GAA in Belfast and is headed by former Sport NI development worker and one-time St Paul's and Antrim hurler Paul Donnelly.
The new Antrim county board chairman Ciarán McCavana, who will address today's launch, has described Gaelfast as one of the most exciting things happening in the Saffron county at present.
"But you won't see the fruits of that labour for 10 years. Rome wasn't built in a day," McCavana warned.
"But some day, I hope to be standing on the newly built Casement Park with my family looking at a player who I watched playing in a Gaelfast competition and now playing in a provincial final.
"The important aspect to Gaelfast is participation and getting our kids away from X-Boxes and out playing our games. Not every kid can play for their county, but I firmly believe the project can be a game-changer."
The schools taking part in the Five Star initiative are spread across the county, with Gaelscoil na bhFál; Bunscoil an tSléibhe Dhuibh; Bunscoil Phobal Feirste; Holy Cross; St John the Baptist; Holy Child; St Bride's and Holy Trinity making up the Belfast contingent, along with Gaelscoil Éanna from Glengormley. From south-west Antrim, St Joseph's; Moneynick; Millquarter; Creggan and St Brigid's will all be participating, while St Anne's; St Ciarán's and St Joseph's will represent north Antrim.
As part of today's proceedings, Anto Finnegan will be unveiled as ambassador for the GAA in Antrim.