Antrim GAA Coaching Courses
Coach Education & Safeguarding Procedures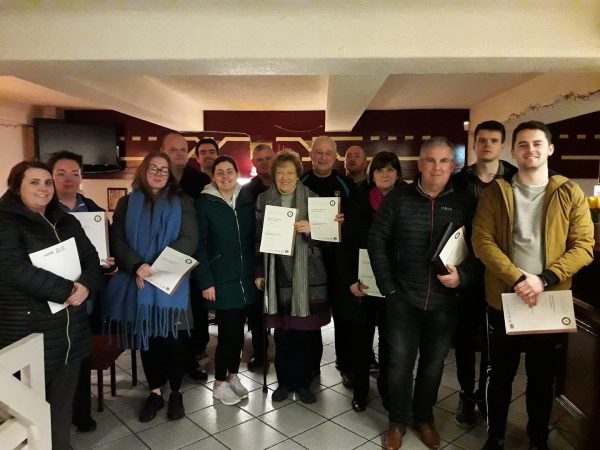 To book a course, please read the below information & contact kieran.megraw.gm.antrim@gaa.ie
For clubs who want to arrange a Foundation course in either Football or Hurling:
A) Theory modules will be online to enable the coaches to complete. A cut- off date for completion of modules will be given to the relevant club. Coaches have to be at least aged 16 to complete a Foundation Award.
(Parental consent form required if aged 16-18)
B) The Safeguarding 1 Workshop (SG1) will also be online on a date supplied to the club and it lasts 3 hours,7pm-10pm. Once again, minimum age is 16.

(Parental consent form required if aged 16-18)
nb Coaches must have completed their SG1 before they can coach children in their club.
C) The third section of the Foundation is the practical which will be outdoor. Before a coach can attend the coaching practical on agreed date, he/she will have to, already have completed the online modules and the SG1.

If he/she has not these completed, they will not be able to attend the practical and will not be issued with a Foundation Coaching certificate.
For a coach to be issued with his/her GAA Foundation Certificate, he/she will need to complete all the GAA Foundation Theory Modules online, have a current Safeguarding accreditation and have completed the Coaching practical. All of the above will be within a maximum of 4 weeks and then the course is closed.
Costs:
Foundation: If a club is organising a Foundation Course and SG1, the club will be invoiced by Antrim GAA. If a Foundation course is open to coaches from any club, the cost for the Foundation course is £20, payable before a coach attends the practical sessions. It can be paid online in advance via bank transfer to Antrim GAA account. (Coaches will be forwarded the details)
If a club has a number of coaches registering on a course, clubs can be invoiced by Antrim GAA.


Safeguarding: The cost for someone completing a Safeguarding 1 workshop open to coaches from any club is £5, payable online when he/she registers for the workshop. The payment fee is made via Paypal.
Click on the green button "Send payment via Paypal". You will be redirected to Paypal to make the payment of £5. Once you have entered the enrolment key and the payment you will then have been registered and allocated a space for the workshop. There is no charge for the Safeguarding 1 Refresher workshop.
Level 1: The cost for a level 1 is £60.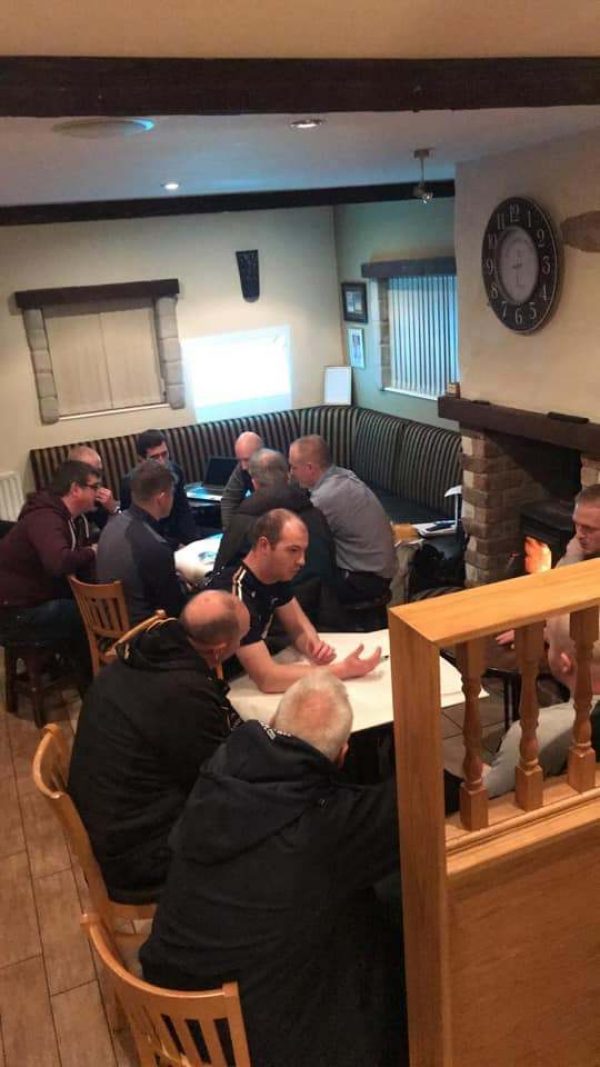 For coaches registering on a course:
Accessing the GAA E-Learning Portal:

A coach will need to create an account on the GAA E learning site to access the online system and the relevant Foundation course to complete the online modules.
If you do not already have one, please click here to create an account.
An account needs to be created in advance of going online to register for the Foundation Courses, Safeguarding 1 workshop/or Refresher course.
Accessing your GAA Foundation Course (Online):
Once you have created an online GAA account, you will be provided with a link & enrolment key forwarded by Antrim GAA for your course. This will enable you to access the GAA E Learning site and register for the Foundation course.
It is vital that you enrol on the correct course.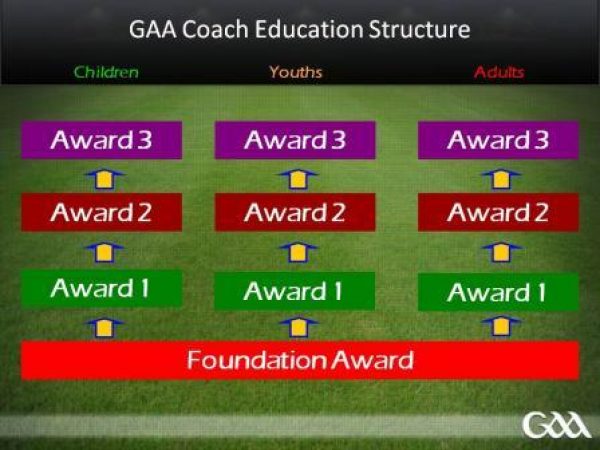 Safeguarding 1 Workshop:
Currently, the Safeguarding 1 workshop is online. Safeguarding training is a legal requirement for all those who wish to take up a role to work with children in their club.
The Virtual Safeguarding 1 workshop is three hours in duration. You are required to attend the full workshop in order to receive a certificate of attendance afterwards.
Step 1
Firstly, you will need to register for a GAA Learning account if you do not already have one. Please see link to create an account https://learning.gaa.ie/lms/admin/tool/policy/verify_age_location.php This is in order for you to access the relevant link that will be forwarded by Antrim GAA and to be sent your certificate afterwards.
*Please note that the name you set your GAA Learning account up as is the name which will appear on your cert eg. Joe Bloggs.
DO NOT set up the account in someone else's name or use someone else's account. Two people cannot log in on the one device.
Step 2 (On the date of the online Safeguarding workshop)
The link will prompt you to sign in to your GAA Learning account. We ask where possible that you please use either a laptop or ipad/tablet.
When you click on the link provided you will be asked to enter an enrolment key which is the word safeguarding all lower case.
Once signed in you will see a hyperlink "Safeguarding 1 Virtual Workshop" with the details for the workshop and you click on this to join. You can join the virtual workshop 15 minutes before it is due to start. You will see the Safeguarding Workbook is also attached to download and you should have this open on your device as it will assist you in the group session for case studies.
Step 3 Big Blue Button
Once you click on the Safeguarding 1 Virtual workshop it will bring you to Big Blue Button. This is the platform used to deliver the interactive virtual safeguarding workshop. You will not be in a position as per above to join until 15 minutes before the starting time. You can then click the green button that says, "Join Session". You will need to allow Big Blue Button permission for your mic to participate in the sessions, please click on the mic icon.
Please note that the Virtual Safeguarding 1 workshop is not a video and it is not a one-way webinar. It is an interactive live virtual workshop with engagement throughout from participants.
Please do not leave logging in until the last minute as it will take at least 5 minutes to go through all the above steps.
You cannot share this invite or link for the Virtual Workshop with anybody else. The workshop is capped and if you share this link, you will be blocked from joining the workshop on the night.
4) Safeguarding Refresher Course for a Coach who has previously completed a SG1 course
The online refresher course is currently in place for anyone who has completed a Face-to-Face SG1 workshop within the last 3 years. The Online Refresher course allows a coach to extend her/his Safeguarding by a further 2 years.
Eg if a coach had originally completed a Safeguarding 1 Workshop in Nov 2018, he/she is eligible to complete the refresher course. If the Refresher course is completed in Nov 2021 that will cover the coach until Nov 2023.)
The online Refresher course can be accessed at any time once he/she has created an account on the GAA E learning. Once completed, the coach will receive an online Safeguarding Refresher certificate which has to be forwarded to their Club Safeguarding Officer.
There is no cost for the Refresher Course,
Enrolment key=Ulster21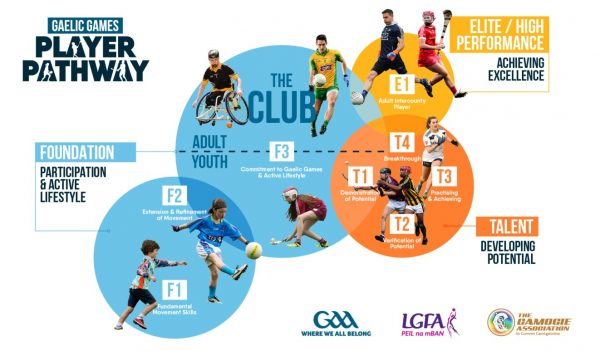 Level 1 Courses:
Once dates are arranged, they will be forwarded to the Antrim clubs for coaches to register for the course. As mentioned previously, to register online, a coach needs to have an account on GAA E learning.
There are 2 types of Level 1 courses:
1) Level 1 (Child), for coaches taking teams U13 and below;
2) Level 1 (Youth /Adult), is for coaches taking teams from U15 to senior.
Nb when a coach is registering online for a level 1 Youth/ Adult course, they must register for both sections. A separate link and enrolment key for each will be forwarded to coaches by Antrim GAA Gaelfast.
Eligibility
A coach must have her/his GAA Foundation Award for at least 1 year and have been actively coaching in clubs or schools before applying to complete Level 1 courses.
The Level 1 course will take place over a number of dates
Evening sessions: Online
2 x practical days
Coaches must attend all dates.
Cost for a level 1 course £60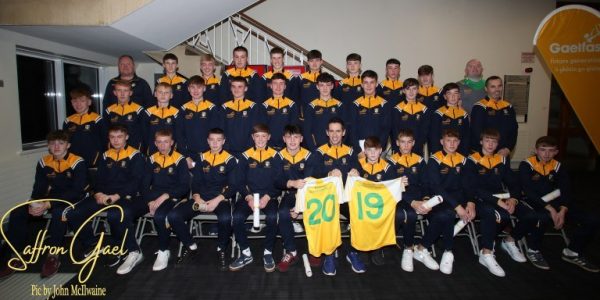 Parental Consent forms:
a) Coach Education
In order to participate in the GAA Coach Education Foundation Programme, coaches are asked to register and create an online account on the GAA Learning & Development Portal. All users of the portal are provided with the Privacy Statement and asked for their Consent to process their information for this purpose. In addition, in order for the site to be compliant with GDPR, any users under the 'Digital age of Consent' which is 16 in Ireland, must get parental/guardian consent before they can access the portal.
Code: 21CMR07BDN
b) Completed parental consent forms for the foundation course to be sent to kieran.megraw.gm.antrim@gaa.ie before the start of the course.
c) Safeguarding
If a coach is aged between 16 & 18 and wishes to complete a Safeguarding 1 workshop, a completed Safeguarding parental consent form must be sent in advance of the workshop to kieran.megraw.gm.antrim@gaa.ie
These consent forms are available for download here: