Antrim Player Pathway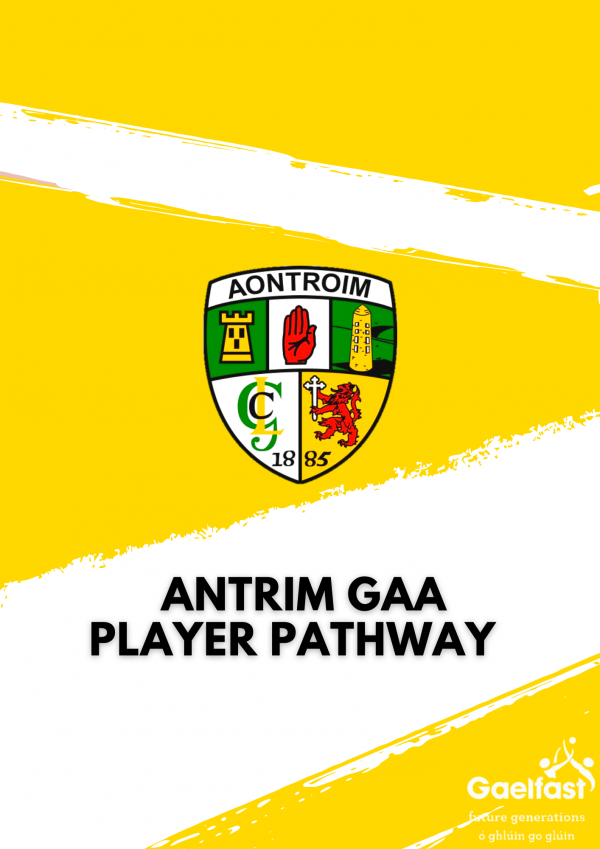 Our Player Pathway is aligned to that of the Gaelic Games Player Pathway launched this year.
We hope that club coaches find this document useful on their journey with a team. We will begin to create a series of workshops to help coaches in each age bracket understand the components of the pathway & how they can best implement this in their own training sessions.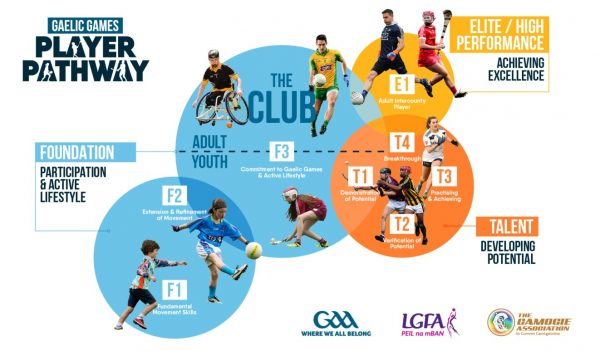 Here we outline the new Gaelic Games Player Pathway (FTEM) and detail the different aspects of the game our club coaches could look to work on within a specified age-bracket. You can also find the new Gaelic Games Player Pathway below.
If you or your club have a request for a workshop on a particular aspect of the player pathway, please contact your assigned GPO or antoin.mccaffery.gm.antrim@gaa.ie
See below the Gaelic Games Player Pathway